Founded in 2019, Ascendant hospitality tech solutions offer a wide array of integrated solutions that unlock exceptional value and revenue for hoteliers. Our solutions help hoteliers control costs, maximize profits and improve the guest experience. With Ascendant, hotels gain a single trusted partner to manage all distribution, operations, and retailing needs.  
With an aim to support independent hoteliers, Ascendant provides cutting edge technology by making property management easier, cheaper and reliable. Being a hospitality enabler, we are contributing towards a future where Pakistani hoteliers are better connected to their guests – helping them deliver unique and transparent travel experiences. 
Pearl-Continental & Hotel One Case Study
Founded on the notion that Pakistan's budding tourism industry is ready to experience exponential growth in the coming years, Ascendant entered the hospitality industry with a goal to provide innovative solutions to hoteliers of all sizes, enabling them to gain seamless control of their operations and manage inefficiencies. With over 13 years of experience in Online Distribution, Andre Privateer, CEO Ascendant, was contracted by Hashoo Group to reinforce their Hotel One brand promise through a new and improved customized website, booking engine and channel manager.  
This strategic partnership led to a 4x increase in OTA bookings along with a 172% increase in website bookings. The Hotel One success story subsequently paved the way for rebranding Pearl-Continental Hotels & Resorts' website and providing them with solutions better crafted for their needs. From there onwards, Ascendant discovered the massive gap in hospitality solutions available for small scale and medium-sized hotels scattered across Pakistan. This discovery allowed Ascendant to offer flexible solutions and modules to various hoteliers, all the while building their portfolio by venturing into pro-bono projects and strategic partnerships with companies like PIA and Daewoo.
Mission Statement 
Our mission is to support independent hoteliers relying on primitive management practices in championing the challenges they face, by creating value for them in the form of flexible hospitality solutions.  
Vision Statement
Ascendant supports independent hoteliers' everyday by making property management easier, cheaper and reliable. We are contributing to a future where Pakistan's hoteliers are better connected to their travel agents and guests – helping them deliver unique travel experiences.  
Our expertise in online distribution coupled with our extensive partnerships in the hospitality industry guarantee
quality results with the utmost precision.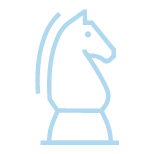 Market Knowledge
We offer leading edge technology and understand the changing needs of hoteliers in today's emerging markets.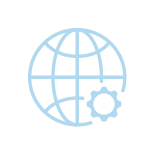 Global Reach
Sell your rooms via the largest network of reseller partners and consumers at home and abroad.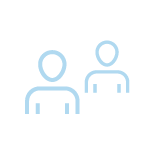 Local Support
Sell your rooms via the largest network of reseller partners and consumers at home and abroad.
Save time
Our intuitive software requires little training and is ready to use from the moment it is deployed.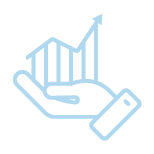 Increase Revenue
Reach more travelers via our extensive distribution partner network.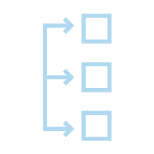 Improved Distribution
Be the advent of reshaping distribution landscape by working with a balanced array of channels, locally and internationally.